Speedglas Welding Helmets
In 1978, one of our main product lines was welding supplies. Since the innovative development of the auto darkening welding lens, DS has been the area's leading retailer of Speedglas welding helmets. With the introduction of auto lens, Speedglas became a leader in the market, offering an extensive product line. Today, DS continues to partner with Speedglas. The Adflo Fresh Air units provide a refreshing breeze with filtered air designed specifically for welders. We stock the full line of standard auto helmets and fresh air helmets.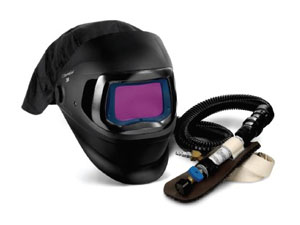 Flame Tech Torches
We stock both heavy-duty and medium-duty Flame Tech torch sets. Manufactured by Flame Tech, they're comparable with Victor® products. The sets include the regulators, torch handle and cutting attachment, cutting tip, heating head, torch hose, goggles and tip cleaner. We also stock many sizes of cutting tips and other parts for the Flame Tech and Victor torches.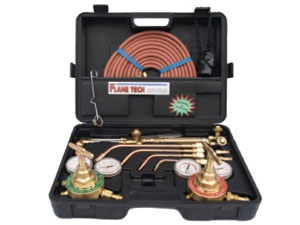 Welding Supplies
DS has everything you need to set up your oxygen and acetylene or propane torch system. We also stock a large selection of torch tips and welding tips, as well as regulators in various sizes. Welding apparel can also be found here, including welder shirts, welding aprons, gloves, etc.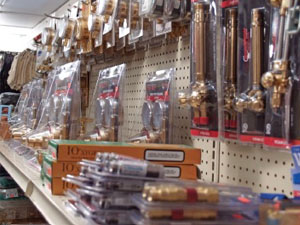 Welding Fuel & Gasses
For years, DS has offered gasses and fuel at our retail store. Traditional expensive rates were the norm. We've dropped the costly lease program and teamed up with our gas supplier to provide reasonable flat rates on tanks and gas. This program is based on a flat rate per tank for a one-year time allowance, avoiding the expense of long-term contracts and daily rental fees.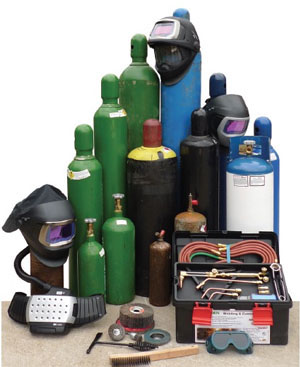 MIG Welding Guns & DS Welding Gloves