Silver Rocket Grill
The Silver Rocket Grills are insulated using firebricks, high-temperature gaskets, and ceramic blanketing. Heat loss is drastically reduced making the Silver Rocket the most consistent and efficient grill available.
Draft control through stainless steel dampers allow for perfect control over temperature throughout the smoking or grilling process. Upper and lower vents allow for even heat and smoke containment. The Tru-Temp Thermometers provide accuracy within a single degree.
The Silver Rocket is designed for 125 – 700 degree range.
It's not just a Grill, it's an all-in-one unit!
Convection Oven | Smoker | Pizza Oven | Baker | Cooker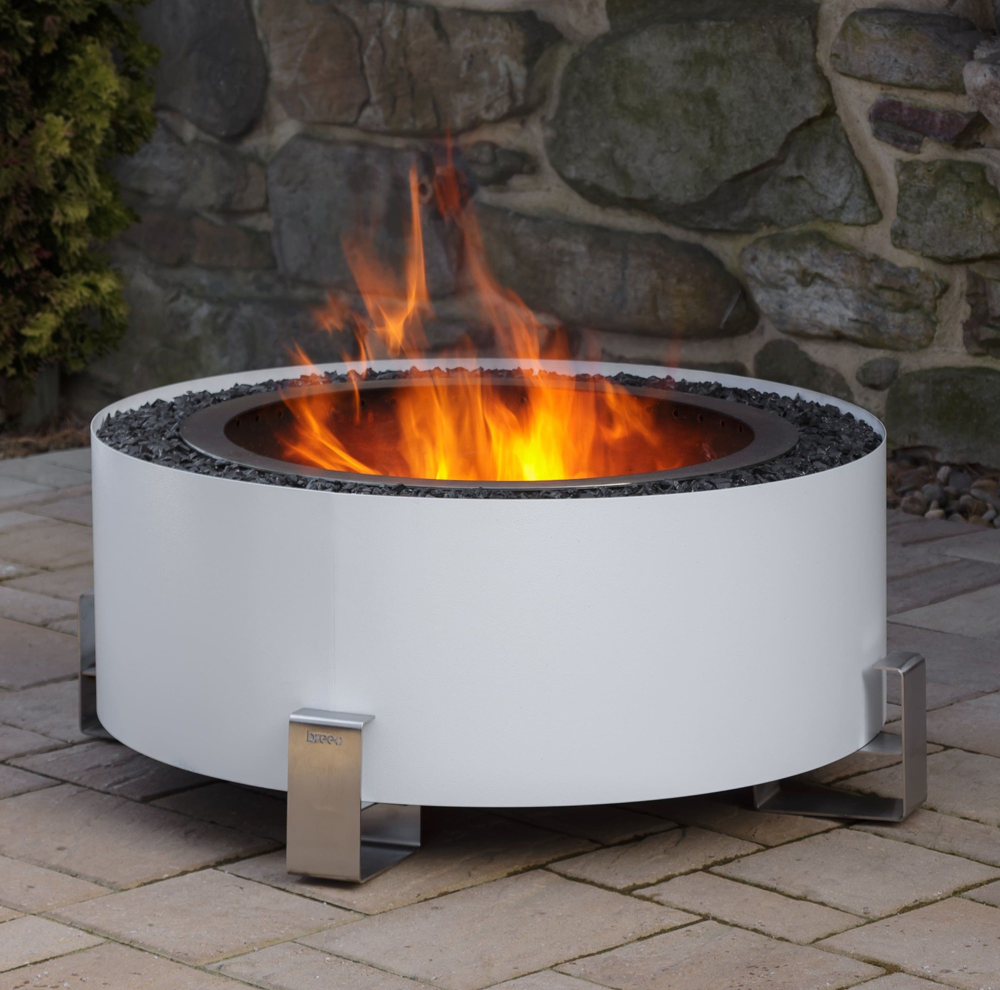 Luxeve Smokeless Fire Pit
The Luxeve® Smokeless Fire Pit offers a sophisticated and modern alternative to the traditional backyard fire pit. The design of the Luxeve radiates beauty and elevates any backyard space.
With the customizable features of both fire pit color and glass pebbles, this fire pit has the ability to complement any backyard theme. The sophisticated aesthetic paired with the Breeo® patented X Airflow™ Technology means that this fire pit can enhance any outdoor space, feature as the focal point of all your backyard gatherings, and offer you the comfort of a wood-burning, smokeless fire experience.
X Series Smokeless Fire Pit
Whether you're the master chef, the patio dweller, or the backyard adventurer, the X Series has something for everyone. Up your cooking game by adding the SearPlate™ rim to your smokeless fire pit for those seared steaks, or upgrade to the Firemaster Package for the Outpost™ adjustable grill, kettle hook, and kettle.
Maybe that's not your thing, but you love a fire pit with a stone surround. The X Series Insert Ring allows you to slide your X Series fire pit right into the fixture you already have and offers you the flexibility to pull it out and keep it portable. Create your custom smokeless fire pit today to accommodate your unique lifestyle.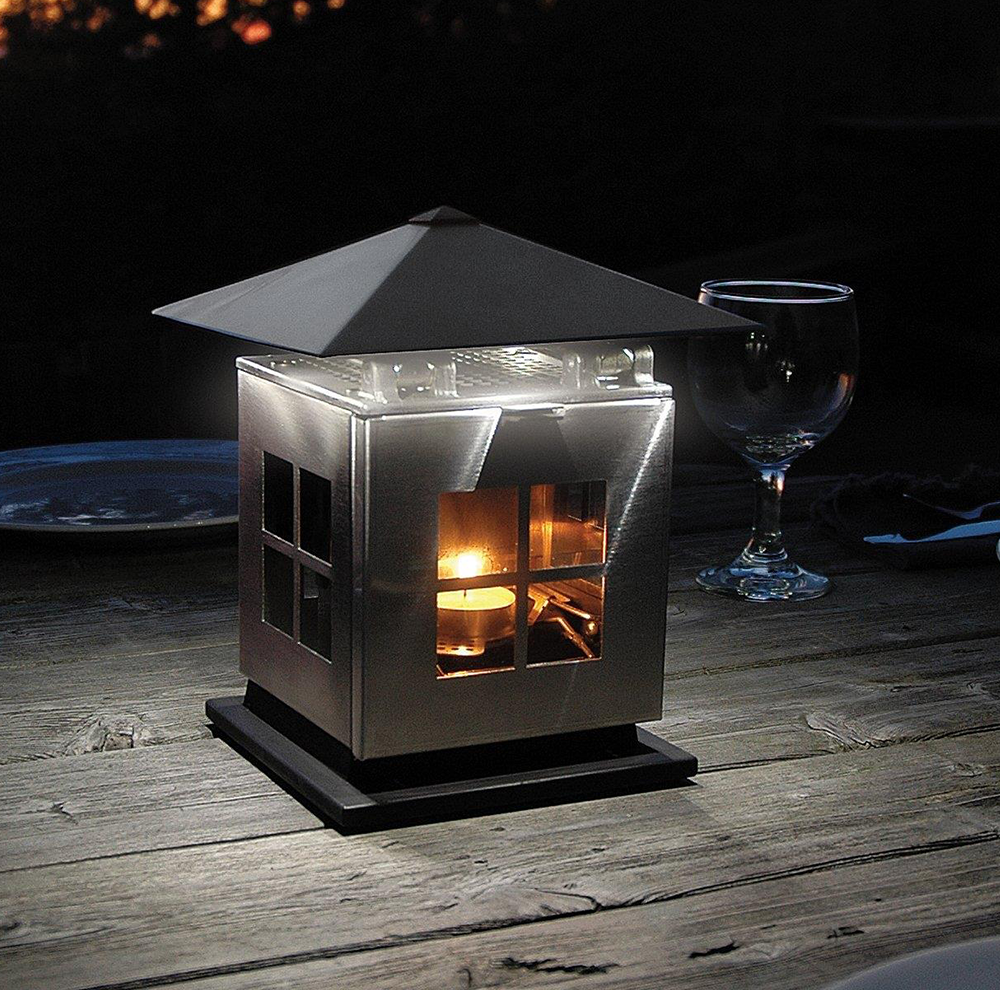 JOI Candle Lights
What makes JOI so special is that it doesn't use batteries, solar, or wall power to create its light. Caframo is known for its unique wood stove Ecofans. JOI uses the same thermoelectric technology to transform the energy of a tea light candle into enough light to illuminate an outdoor living space. Within minutes, JOI begins to convert the heat of the candle into more than 18x the light generated by the tea light alone.
Constructed of stainless steel, glass, and aluminum, JOI is built to withstand the outdoors. Designed to be a contemporary centerpiece with style that appeals to all. JOI gives consumers a magical and useful light source for outdoor entertaining.

2 Burner Stoves
PRO60X 2-Burner Stove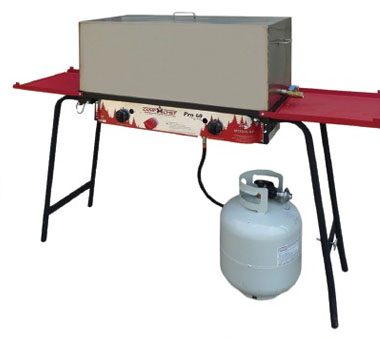 Fits DS #25 Canner
60,000 total BTU/HR
2 cast aluminum burners
Folding legs
Built-in ignition
Side shelves included(Shown with #25 DS Canner)
EX60LW 2-Burner Stove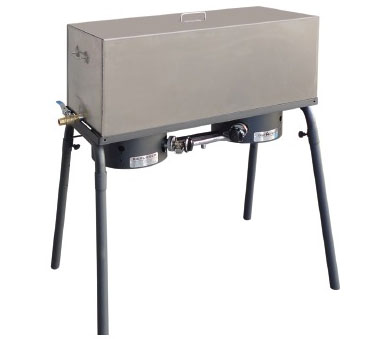 Fits DS #25 Canner
60,000 total BTU/HR
2 cast iron burners(Shown with #25 DS Canner)
Pro 60 Two Burner Patio Cover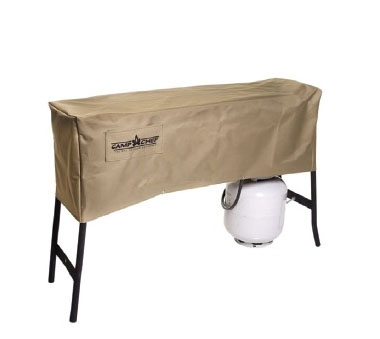 Weather-resistant liner
Durable construction for patio or base camp
Fits model: DB60D
Covers 1 burner

Grills & Grill Box Accessories
Deluxe BBQ Grill Box Accessory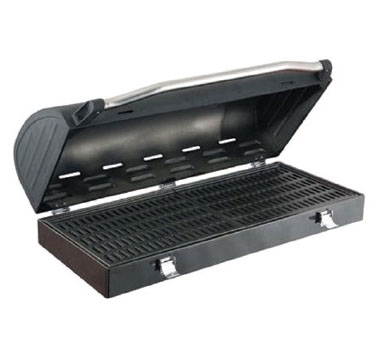 Fits most Camp Chef 14" stoves
14" x 32" cooking grill (448 sq. in. total cooking surface)
Built-in temperature gauge
Covers 2 burners
True seasoned finish cast iron grill grate holds heat and sears meat
Specially designed heat diffuser plates turn flame into infrared heat and instantly vaporizes grease drippings
Deluxe BBQ Grill Box Accessory
Fits all Camp Chef 14" stoves
14" x 16" cooking grill (224 sq. in. total cooking surface)
Built-in temperature gauge
Covers 1 burner
True seasoned finish cast iron grill grate holds heat and sears meat
Specially designed heat diffuser plates turn flame into infrared heat and instantly vaporizes grease drippings
Reversible Grill / Griddle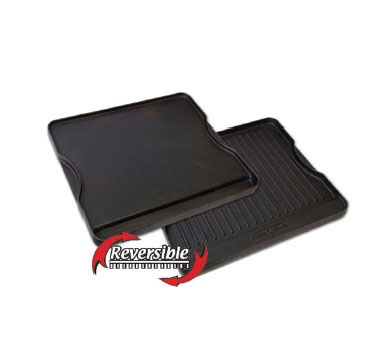 Fits all Camp Chef 14" and 16" stoves
14" x 16" cooking area (224 sq. in. total cooking surface)
2-in-1 reversible design for grill or griddle
Covers 1 burner
True seasoned finish cast iron grill/griddle holds heat and sears meat

BS40C Table Top Burner
The power of a big stove in a compact body
Lightweight cast aluminum burners
34,000 BTU/hr. total
5 ft. regulator and hose included, hooks to 20 lb. LP tank
Matchless ignition(Shown with #15 DS Canner)