Bearings, Sprockets and V-Belts
Since 1978, DS has been known in the area as a "one-stop-shop" for many items, including power transmission. Our stock includes an extensive line of v-belts, weld sprockets, pillow block bearing, flange, bearings and pulleys. This line of items together with our custom fabrication department, allows us to provide a solution to your toughest projects and problems.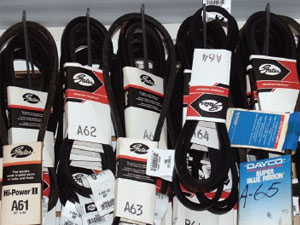 Plumbing
Because we're in the boiler manufacturing business, we provide a wide range of high quality plumbing supplies. Our plumbing line includes pex ,copper, steel, CPVC, and PVC Pipe. As we grow, we will continue adding to this division.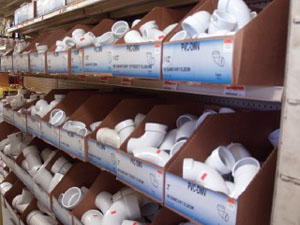 Fasteners
In the fastener line, we offer a wide range of products from Midwest Fasteners. We have bolts in steel and stainless, concrete anchors, stainless tap-cons, metric bolts, a large selection of metal and wood screws, and much more. If we don't have it in stock, we can usually get it in the next day.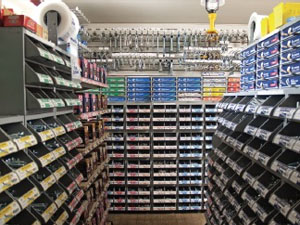 Wash Line
Because we're located in sunny Lancaster County, we've carried solar drying systems for years to meet the demand. We offer three different styles, including steel, poly and aluminum. We also have many different lengths of pre cut coated steel cable to accommodate almost any span.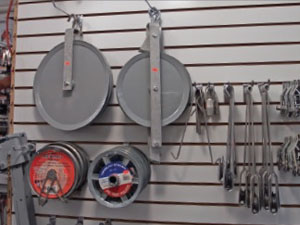 Hand Tools
Our selection includes a full line of Cresent brand sockets and wrenches, and more.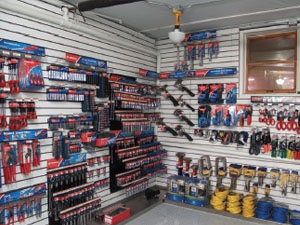 Lubricants
In the basement of our store, you'll find a large selection of Maf-1 lubricants. Stocked sizes are quart, gallon, and five-gallon containers. Oils range from motor oil, hydraulic oil, to transmission fluid, oil.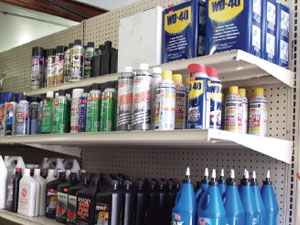 Air Tools
Our air tool line consists of mostly Ingersoll Rand. Tool options include impact wrenches, air sanders, drills and grinders.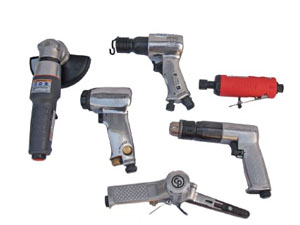 Tiny Tornado 827
Cool comfort wherever you are! The model 827 Tiny Tornado is a premium, battery-powered portable fan that can be used anywhere. The suction cup base attaches securely to any smooth surface and an adjustable tilting head directs airflow wherever it is needed. The compact design and belt clip make this fan the ideal travel companion. Operates continuously for 24 hours on the power of one "D" cell battery. 4.5" blade.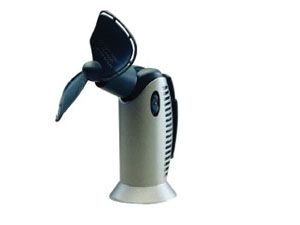 Minimax 737
Energy efficient, compact and powerful! This fan's exceptionally efficient DC motor generates tremendous airflow while drawing little current resulting in long-lasting battery life and outstanding cooling. It's ideal for hurricane preparedness because of its powerful airflow and efficient battery use. It's ideal for boaters looking for added air circulation without having to wire into their 12-volt system.
4 "D" batteries
4.5" fan blade
Portable battery or AC adaptable