Econo Riteburn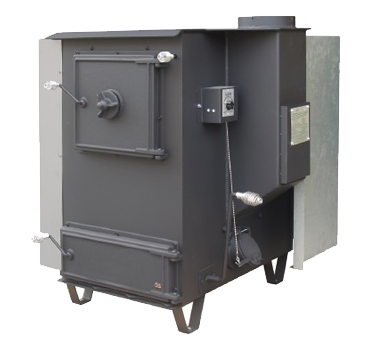 The Econo Riteburn provides plenty of heat at a reasonable price. If you choose, this stove can be used as a secondary heat source to get you started. It is ideal for shops and greenhouses. Controlled by our special DS Regulator, the Econo Riteburn is easy to operate and requires low maintenance.

EnergyMax 110
Our best seller, the EnergyMax 110 is designed for high efficiency and a clean burn. It features a glass view door and can handle wood or coal. The 110 is designed to use in the basement to serve as a whole house heater. This EnergyMax uses the DS Regulator and Circulator and burns with 85% efficiency.

EnergyMax 160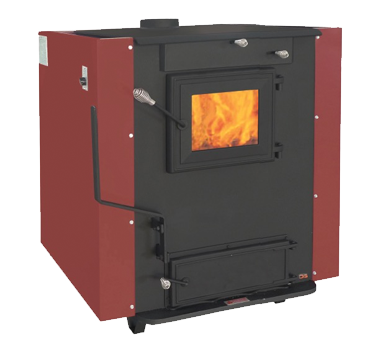 The EnergyMax 160 is a basement model designed to heat your entire home by convection. It can burn wood or coal. Using the DS Regulator and Circulator, the 160 is a clean burning unit, with a maximum efficiency of 85%. It was fashioned for the basement but will work well for use in a shop or a greenhouse. Built with 2 ½" fire brick in the firebox, this unit will serve for a long time.

HeatRight 120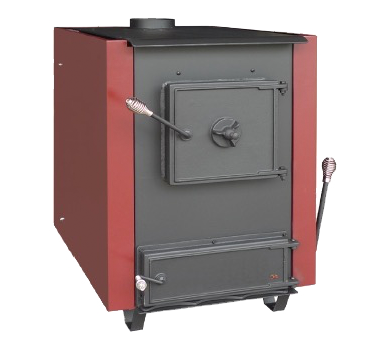 No need to spend thousands of dollars. The HeatRight 120 can handle coal or wood, and can heat your whole house, shop, or just about any space. The HeatRight is a mid-range quality product, designed for durability, low cost, simple operation. It features a bi-metal draft regulator, heavy plate steel construction, exterior Shaker handle, and stainless steel reburn tubes.

Ecomiser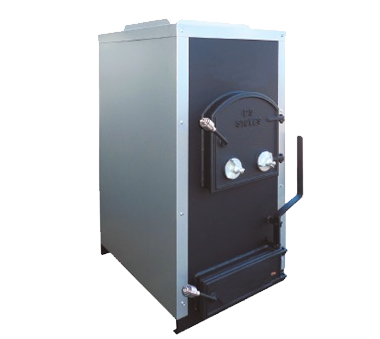 The Ecomiser was designed to be economical. This wood and coal-burning furnace is controlled with a bi-metal regulator, combining with secondary combustion for maximum efficiency, using less fuel. The Ecomiser offers a domestic water option and a single-speed blower. It can heat a whole house, shop or greenhouse for less money.

Kozy-King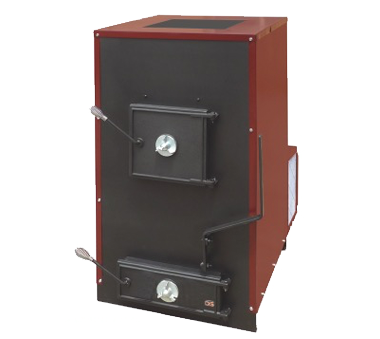 Our goal is to serve your needs with a very efficient, clean burning furnace to heat your home. The Kozy-King's secondary combustion provides maximum efficiency with less fuel. This wood and coal burning furnace, available in three sizes, is thermostat controlled for even temperature. The Kozy-King comes with a 3-speed blower and a safety feature to prevent overheating. The DS Circulator rests inside the firebox and is insulated with a sheet metal jacket. You can use this unit independently or in conjunction with another furnace. The Kozy-King will heat your whole house, shop or greenhouse, and has a smoke reburn system.

CoalMaster
The CoalMaster can heat your entire home using no electricity. The gravity-fed hopper provides up to two days of continuous heat. This basement model features a window for monitoring. Works great in greenhouses and shops, too.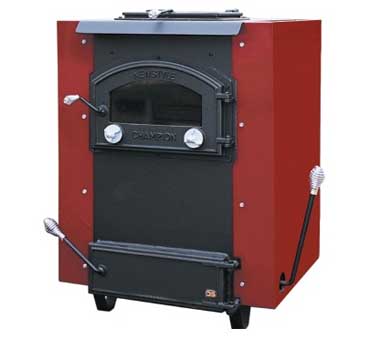 GH Blast
Our greenhouse furnace requires no electricity to heat the entire area. Each unit has a powerful heat exchanger combined with the DS Circulator system for excellent gravity circulation.